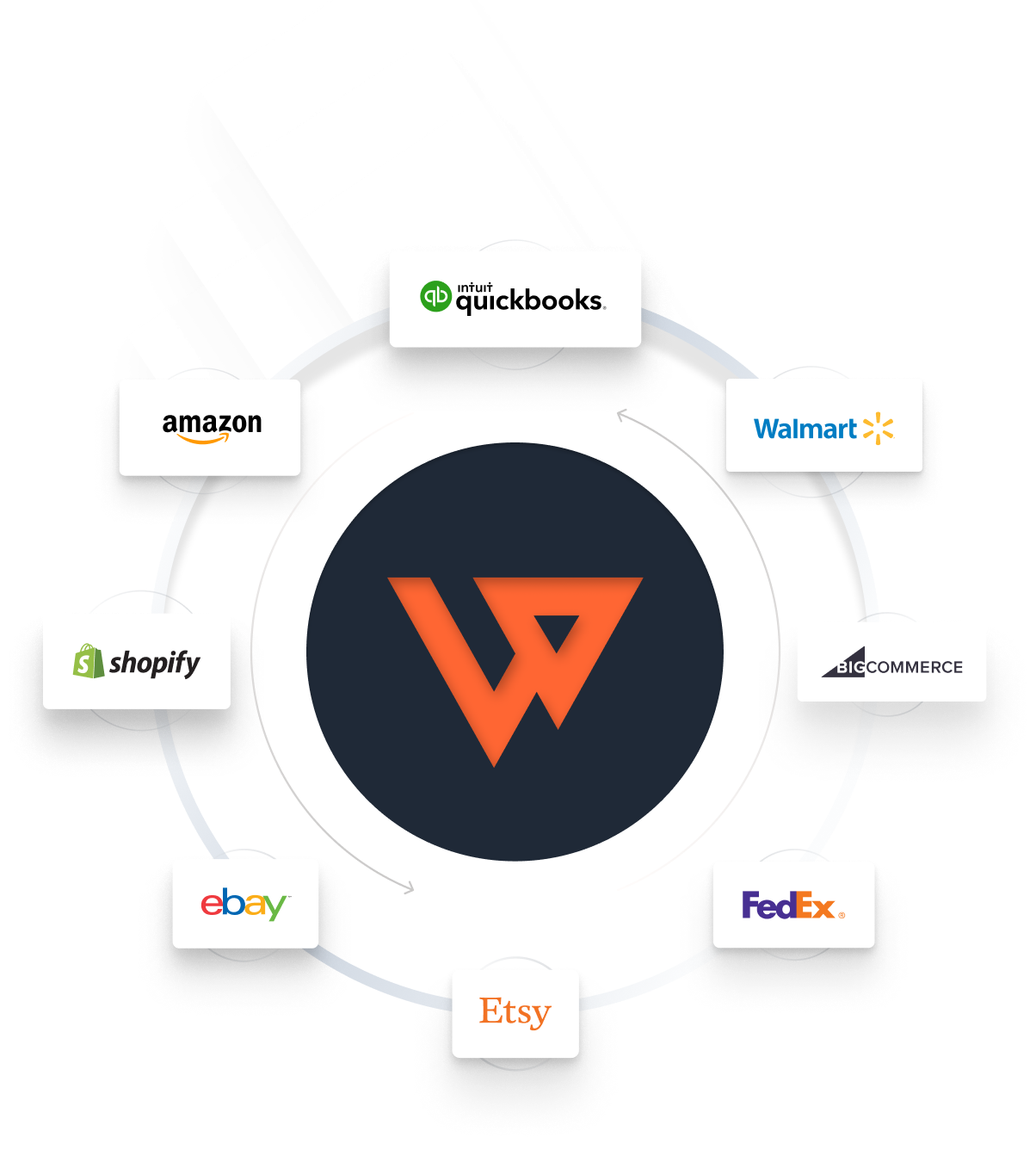 AUTOMATE
Sell in more places with less effort and fewer errors.
Cut out the busywork. Sit back as your orders, customers, sales tax, fees, and more are automatically and accurately recorded to QuickBooks. Month end reconciliation is a breeze as your bank deposits neatly match up. Your product listings and inventory are always up to date so you don't oversell. Automate shipping and purchasing workflows to keep your business moving without manual effort. As you grow, Webgility scales with you to handle more channels, more volume and more complexity.
ANALYZE
Get the panoramic view on your profits, products and channels.
Stop wasting time on spreadsheets and always have a handle on your fees and profitability. Connect all your ecommerce systems and accounting data to get a 360 degree view of your ecommerce profitability and performance by channel, by order and by SKU. Get a powerful real-time multichannel ecommerce dashboard to spot trends, identify anomalies and forecast performance with Analytics.
Analytics Features
Ecommerce Intelligence and Profitability
Get a health check for your business. Acces gross margin and profit and loss data and view the data by sales channel or products to truly understand your profitability.
Ecommerce Channel Performance
Get deep channel insights, including monthly and daily sales performance, sales trends and comparisons over time. Use our AI-driven forecasts to help you predict future sales and order for each channel.
Product Performance
Identify your hero products that are the most profitable for your business. See best and lowest selling products in each channel. Get ahead of the game and predict order volumes with AI-backed forecasts.
Interested in getting actionable insights across your channels?
Learn more about our new product Analytics.
GET STARTED
INTEGRATE
Securely connect your marketplace accounts, ecommerce channels, payments and accounting system.
Webgility integrates with more ecommerce platforms than any other solution, so if
you're primed for growth, our solution can scale with you.
SEE ALL INTEGRATIONS
LEARN
Expert advice, how-to guides and stories from real customers.
Watch videos from industry experts and get a first-hand look at how customers use Webgility to reduce their costs and help them grow faster. Get access to educational content and hands-on guides so you can learn all the product features and DIY.
Explore Resource Hub
---
Success Stories
Learn More
Videos
Learn More
Blogs
Learn More
---
Help Center
Learn More
Research and Reports
Learn More
SERVICE
White-glove onboarding and
red-carpet

support from our experts.

Our highly-rated onboarding and support teams are here to help you every step of the way. Get started on the right foot with expert onboarding, now included free on all plans. Then, when you need support, want to explore customizations or need to scale, our team of experts can get you there.
---
5 Star Rated Customer Support
GET STARTED
250
%
Order Volume
1.8
X
Revenue

Hours Saved Monthly
A leader in multiple categories on G2.
GMV processed
annually

Orders processed
annually

Integrations
available

Customer support
satisfaction score