About QuickBooks Pro/Premier/Enterprise
QuickBooks Pro/Premier/Enterprise is an all-in-one enterprise accounting solution with inventory management, pricing controls, custom reporting and more, developed and marketed by Intuit. Enterprise can accommodate up to 1 million customers, vendors, and inventory items with optional add-ons for streamlined business management and Salesforce integration.
Webgility Desktop Requirements
QUICKBOOKS PRO/PREMIER/ENTERPRISE SELLING PLAN
Silver, Gold, Platinum, or Diamond
What is Webgility Desktop?
Our most feature-rich product, made for QuickBooks Pro/Premier/Enterprise.
Multichannel Inventory Sync for QuickBooks Pro/Premier/Enterprise
Use QuickBooks or your online store as the master inventory for your entire business. Minimize inventory mistakes and control products, prices, and profits from one central dashboard.
Instantly track and sync orders, inventory quantities, and prices across all ecommerce stores and marketplaces.
Automatically match existing products and catalogues or do bulk mapping of products.
LEARN MORE
Ecommerce Accounting Automation
Connect QuickBooks Pro/Premier/Enterprise to ecommerce stores, marketplaces, inventory, and shipping. Then, set the Webgility scheduler and ditch manual data entry to focus on more profitable work.
Sync order info between your sales channels and QuickBooks – automatically – for up-to-date books, always.
Record sales tax, customer and item details, shipping and payment expenses, and marketplace fees and expenses.
LEARN MORE
Product Listings & Transfers
Get a head start on product listings. Publish essential details about your products, including images, from QuickBooks to your sales channels (or vice versa) in a matter of minutes.
Easily list products from QuickBooks to Amazon or your other channels, including price, description, and condition.
List products on Amazon by searchable ASIN (Amazon Standard Identification Number). Bulk list new products with preset values.
LEARN MORE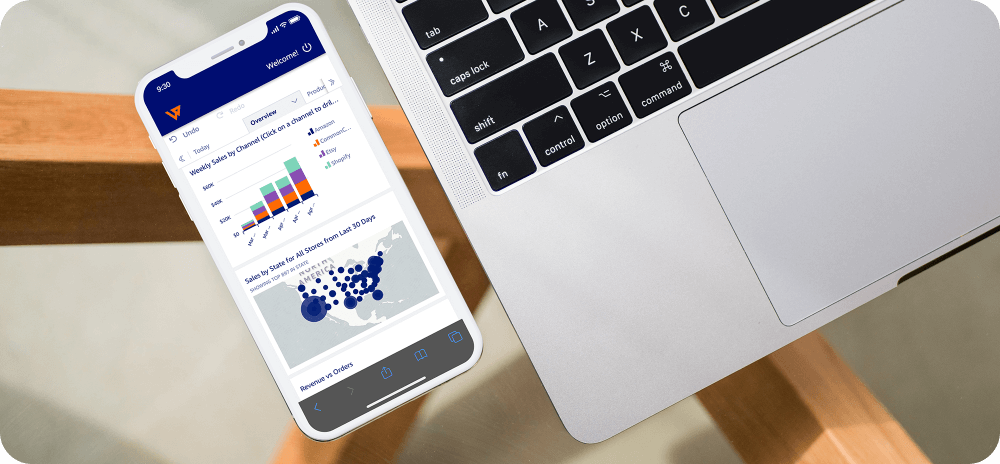 Hosted Webgility
Access Webgility Desktop from any location on any device with secure cloud hosting that enables multi-user access and simplified collaboration.
Log in to Webgility remotely to access your ecommerce accounting and inventory data from anywhere in the world.
Improve productivity by leveraging one shared space for colleagues, partners, and chosen accounting professionals.
LEARN MORE
Scheduler
Choose when and how often your online stores' transaction data gets automatically downloaded and posted to QuickBooks.
Choose intervals of every 15 minutes to every 24 hours, so you can stay organized no matter your sales volume.
Sync product details like quantity and price between your sales channel(s) and QuickBooks on your preferred schedule.
LEARN MORE
See a detailed list of the features Webgility provides.
More than 5000 customers trust Webgility to navigate the ecommerce fastlane.
GMV processed
annually

Orders processed
annually

Transactions
synced annually

Integrations
available

Customer support
satisfaction score
Accounting Essentials

Everything you need to track revenue and orders

Orders:

12,000/year

1,000/month

Accounting Essentials:

Track Online Sales

Post every order OR

Post summaries

Track returns and refunds

Historical data (up to 90 days)

Reconciliation

Post Amazon settlements

Post eBay marketplace fees

Post Shopify payouts

Profitability

Track cost of goods sold (COGS)

Support and Implementation

Premium

Expert onboarding $150 (Free with annual plans)

Advanced Accounting and Inventory

Tackle your complex accounting plus inventory

Orders:

24,000/year

2,000/month

All Accounting Essentials plus:

Track Inventory

Multiple inventory sites

Sync multi-channel inventory

Sync prices

Transfer products to QuickBooks

Groups & Assemblies

Record Fees

Record shipping fees

Record payment fees

Advanced Taxes, Payments

Post Multi-state taxes

Track multiple payment methods

Avalara integration

Support and Implementation

Premium

Expert onboarding $150 (Free with annual plans)

Advanced Inventory

The complete package - with advanced pricing and order management

Orders:

36,000/year

3,000/month

All Advanced Accounting and Inventory plus:

Advanced Inventory and Pricing

Manage catalogs and listings

Advanced pricing workflows

Order Management

Phone/offline orders

Dropshipping

Purchase order workflows

Support and Implementation

Premium

Expert onboarding
Additional Features Available at Checkout
Automate Shipping
$
50
/mo
$480/Billed Annually
Compare shipping rates
Process shipping labels
Extended Historical Data
Pull in historical data older than 90 days from your stores
*Automation frequency may vary by ecommerce channel and local environment.
Note:
Displayed prices do not include applicable taxes. Final price including tax, if any, will be shown on the checkout page before purchase. Refer to our
Terms and Conditions
for more details.